Australia has a thriving community of international students and is a fantastic choice for studying overseas. Aspiring engineers will find many options for study in Australia. Australian universities have modern facilities staffed by expert lecturers with an in-depth knowledge of the industry. Engineers Australia's accredited programs are recognised both nationally and internationally to give you a great panel of opportunities both locally and internationally
Below are some resources and helpful links to guide you in your first steps towards attaining a high quality education from an Australian university.
Important information from Engineers Australia
Accredited engineering courses in Australia
Engineers Australia accredits engineering courses for Australian academic institutions, ensuring they meet international benchmarks. An accredited course offers a guarantee of future membership with Engineers Australia and international agreements on joint recognition give you the opportunity to take your skills overseas.
Looking for an EA accredited Engineering Program?
View the list of accredited programs here at https://www.engineersaustralia.org.au/sites/default/files/2018-11/Web_List_V31_181109.pdf.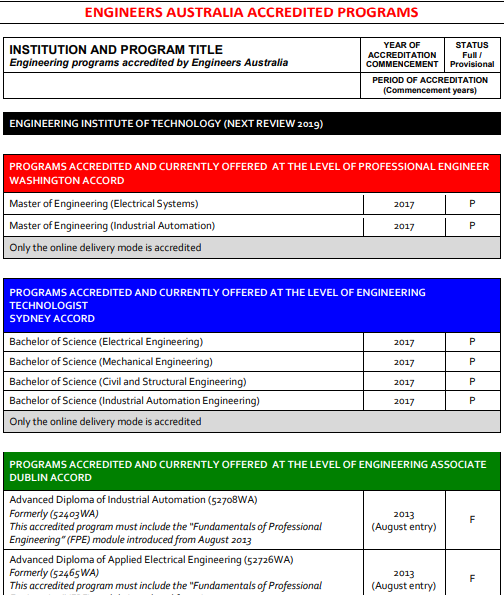 Professional resources
Engineers Australia is committed to engineering students and those who guide them to success.
Studying engineering
It is never too early for a student to learn and apply themselves to the goal of attending university for an engineering degree. Curious, inventive children are driven by creativity and aptitude, supported by devoted parents and guided by talented educators.
Teaching future engineers
Engineers Australia admire the dedication and foresight of educators who help students of all ages explore STEM subjects. By instilling a passion for the invaluable components of an engineering mindset in children at a young age, you ensure Australia's future needs are met with rising talent.
Professional Year in Engineering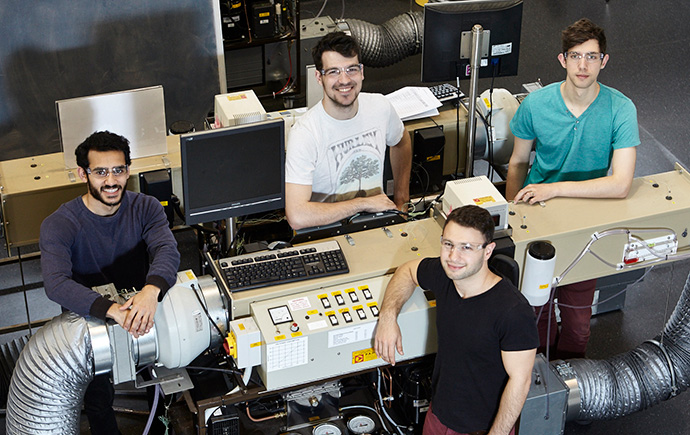 An experience that will shape your life and engineering career.
The Professional Year in Engineering is a special program offered by Engineering Education Australia, the dedicated training division of Engineers Australia. The program allows those with a qualifying visa to gain work experience in the Australian job market.
Engineering experience and networks
The Professional Year in Engineering course is a comprehensive program that will prepare you to work as an engineer in Australia. It lasts for 44 weeks, giving you time to learn about the expectations of employers, begin building your network, and create a plan for career success.
The first 32 weeks consist of online study and classroom workshops, followed by 12 weeks of work placement at a professional organisation. During this time you will develop a thorough understanding of our work conditions, health and safety requirements, and other important aspects of working as an engineer in Australia.
Qualifying engineers and visa types
If you have graduated from an accredited course in Australia or at an officially recognised overseas institution, you could qualify for the Professional Year in Engineering course. This course is open to holders of various visa types. Before applying, we recommend you contact a migration agent or visit the Department of Immigration and Border Protection website.
Applicants must have completed a successful Migration Skills Assessment with Engineers Australia to be eligible for entry into the program.
If you are looking for an EA accredited Engineering Program, get in touch with our Australia's qualified Education Agent Counsellors at info@australasiaeduconnect.com.au.
Sources: