The 2017 QS Best Student Cities rankings are in!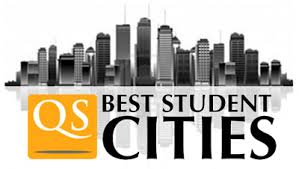 Montréal is now the world's #1 student city, bringing an end to Paris' four-year reign at the top. Multicultural, bilingual, student-centered and inclusive, Canada's "cultural capital" performs well in all six categories of the QS Best Student Cities index – including the new Student View category, which is based on a global survey of students and graduates.
There's also good news for UK cities this year. Amidst concerns about the impact of Brexit, London climbs two places to rank third, while Edinburgh is 18th and Manchester joint 23rd. This is partly thanks to the fall in the value of the pound, which means British cities have become more affordable options for international students.
German cities too are on the rise – Berlin climbs to sixth and Munich ninth – while Asia's leading representative, Seoul, surges six positions to claim fourth place.
This year the index has been extended to rank the world's 100 top student cities. What are you waiting for? See whether your city makes the list!
With so many destinations to choose from, why would you want to study anywhere else? Explore Australia and Discover your Future with an Australian Education.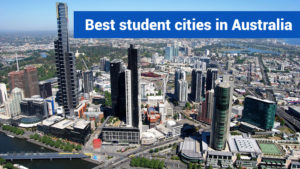 7 Australian cities made it in the Top 100 such as Melbourne, Sydney, Brisbane, Canberra, Adelaide, Perth and Gold Coast.
If you would like to study in Australia and live in any one of the cities Melbourne, Sydney, Brisbane, Canberra, Adelaide, Perth and Gold Coast, contact our qualified education agent counsellor for studying in Australia at here or info@australasiaeduconnect.com.au.
See the full list at https://www.topuniversities.com/city-rankings/2017.